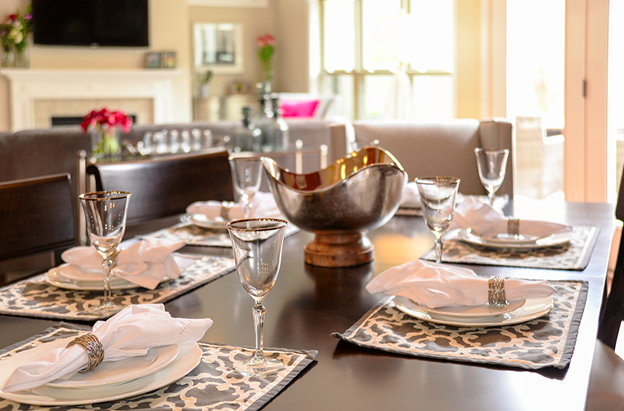 Homebuilding franchise system takes home numerous honors at marketing awards ceremony
One of the reasons that homes in Epcon Communities are bought and sold quickly is because of our first-rate marketing system. The marketing department for Epcon's corporate division recently took home a slew of awards at the Building Association of Central Ohio's Marketing and Merchandising Excellence award ceremony.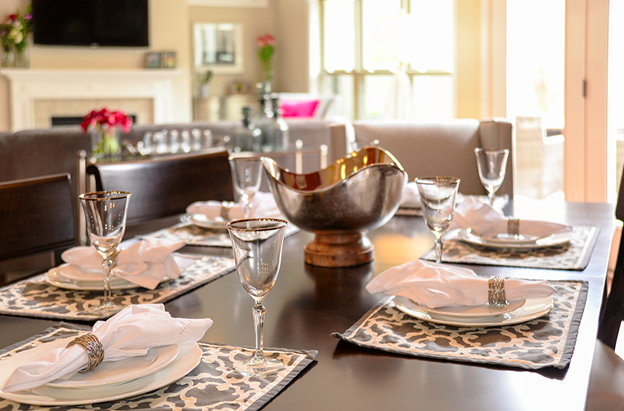 Our fast-growing home building franchise system was honored with the Overall Grand Marketing Award, Best Blog Experience Award, Best Model Home Interior Award, Most Artistic Landscaping Design, as well as six other awards. We were honored with more awards than we can carry for one basic reason: We know our customers better than any other home building franchise system on the market, and we know how to market to them.
In Columbus, Ohio, alone, we have sold out dozens of Epcon Communities, and if you take a drive through the Midwest, it's hard to miss the beautiful, perfectly groomed Epcon Communities that dot the landscape. We develop the floor plans, the marketing materials, the customer research, and more to ensure that our communities are where the 55+ buyers want to live. We prove our concepts and new ideas before we pass them on to our Franchise Builders.
John Wahlen, who was a sales executive before he was a builder, saw what was happening in Columbus and knew that Milwaukee would respond similarly. He now has three successful Epcon Communities in Milwaukee.
"I saw how successful Epcon was in the Columbus area. The plans were just not common, and I knew that Milwaukee had not seen anything like this," Wahlen says. "It was a chance to build something that was different. It's simple what they did, but no one thought of it before."
Closings are up in 2015
Our Franchise Builders get to reap the benefits of all that award-winning marketing. The demand for our Epcon Communities has never been higher, and we are proud to announce that our home closings are up 48% for the first six months of 2015.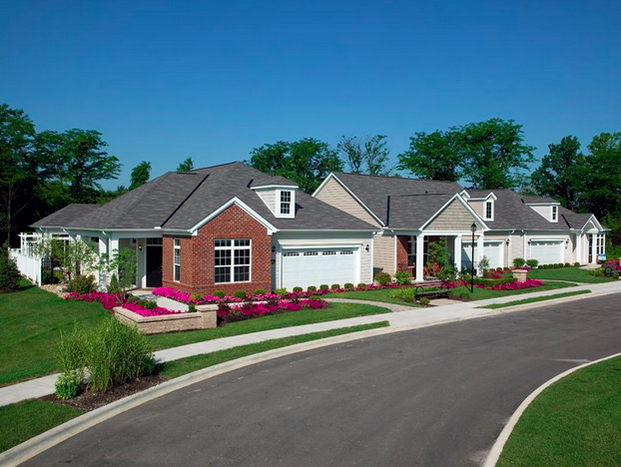 The popularity of our brand's award-winning homes has much to do with Epcon's ability to capture the imagination of the active adult demographic. Epcon Communities appeal greatly to the dreams and desires of the 55+ buyer. Those buyers are the wealthiest home buying demographic, and their love for our homes is evident in Epcon's home closing numbers: Epcon reported 465 closings for January through June 2015, which is 48% higher than the same period of the previous year.
Epcon Communities Franchising Inc. is America's 38th-largest homebuilder ("2014 Builder 100," Builder Magazine, May 2015), and one of the few home building franchise companies that exist. Epcon and its Franchise Builders develop communities of ranch-style, low-maintenance homes that are popular with 55+ buyers — a demographic that is projected to drive new home sales in the United States for many years to come.
We're growing quickly across the country
In addition to our marketing awards and the increase of our home closings, Epcon Communities Franchising has other good news: approximately 30 new Epcon communities are planned for 2015. The communities being added are mostly in the Midwest and Southeast, and they will be composed of 50 to 100 homes and feature detached models.
"I think we have the strongest product in the marketplace and the best designs in the industry," says Phil Fankhauser, President and Director of Epcon. "No one in history has invested the time or money that we have in creating such a select group of homes with such a good return on investment. Our homes sell at a really good clip because we truly address the needs of the buyer."
Learn more about Epcon Communities Franchising
For in-depth details about the Epcon franchise opportunity, download our free franchise report.