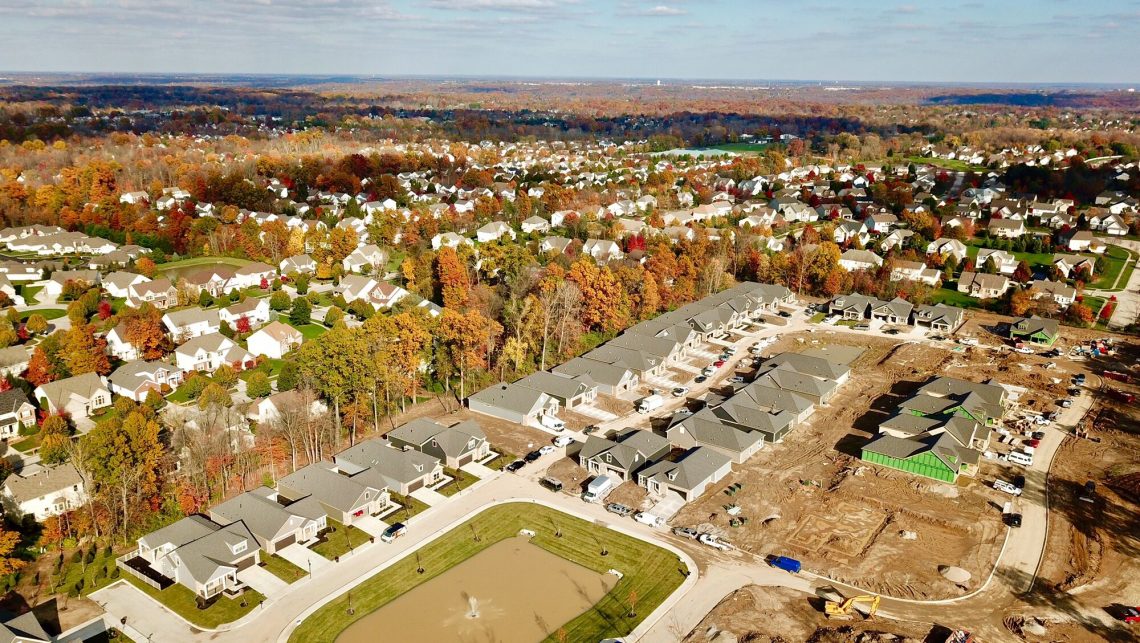 PITTSBURGH, Pennsylvania (Sep. 24, 2019) – When you're in the business of building homes, you work daily with people who have the choice to live where they want. You might not think about the homeless people who have ended up that way because of the challenges that have knocked them down. When Lisa Scarmazzi saw that her industry expertise could help homeless women and children, this Epcon franchise builder stepped up and helped to renovate a women's shelter near Pittsburgh.
Last year Avis Arbor Women and Children's Shelter in Washington, Pennsylvania, was forced to turn away 257 women and 88 children because the facility lacked space to take in any more people. With just six rooms, they could only accommodate 16 homeless women and children at one time.
Lisa and Paul Scarmazzi, of Scarmazzi Homes, had committed to being a corporate sponsor of the Washington City Mission. They were invited to tour the facilities, which include individual shelters for men, veterans, and women and children. The mission provides shelter, job training, counseling, rehab and more to the Pittsburgh area homeless.
At the time, Avis Arbor was undergoing a shelter renovation that would double the number of rooms and expand them into suites. The $1.2 million project was also planning to add a childcare center, meeting room, lounge, and office. The goal was to give women a place to work on rebuilding their lives while keeping their children with them, in a safe, nurturing environment.
Lisa said the renovation was still in the early stages when she visited and had no one to handle the design and furnishing.
"I was so moved by what they're doing here," explains Lisa, who is also a professional interior designer. "Something struck a chord and I wanted to be involved."
She volunteered to handle the job. Four months later, the renovation was completed.
The new suites are about as far from barracks-style housing—the norm for shelters—as you can get. Lisa included a microwave and refrigerator in each suite, so the moms could have snacks for their kids. She replaced the cold, institutional look with inspiring décor and comfortable furniture.
Lisa's goal with the interior design was for Avis Arbor's residents to see their accommodations as a home, not a shelter. She selected an inviting color palette and incorporated fixtures, furnishings, and décor that eliminated the stigma of shelter living.
"You feel better when you're in a positive environment," says Lisa, who also spearheaded a fundraising drive that collected $40,000 for the project. "These women need to see there are people out there who care about them, and they want them to have a warm, nice, inviting environment because they deserve it. These women are worth it."
Scarmazzi Homes will also be donating $100 at the closing of each home, in the homeowner's name, as part of the company's Give Back program. In appreciation for the Scarmazzis' efforts, the City Mission named the renovation project "Avis Arbor Fixer Upper 2018 by Scarmazzi Homes".
Paul and Lisa became Epcon Franchise Builders in 1999 with the desire to provide a lifestyle-rich experience. Their commitment to this goal has extended to helping homeless women and children have this experience, perhaps for the first time in their lives. We applaud them and thank them for showing all of us what we, as builders, can accomplish.
Article originally posted on Franchising.com.