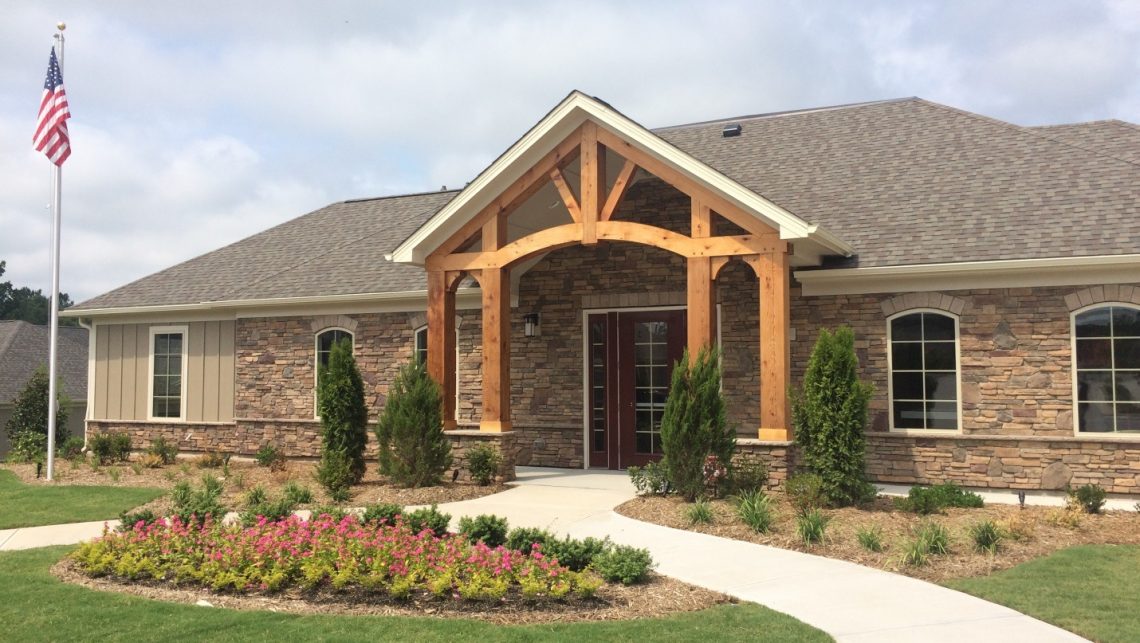 Common-area amenity part of Epcon's commitment to the lifestyle of its homebuyers
DUBLIN, Ohio — Epcon Communities, the 40th-largest home builder in the U.S. and the 22nd-largest privately owned homebuilding company (Builder Magazine, May 2016), recently unveiled new, larger clubhouses in several of its communities, adding increased appeal to the 55+ demographic, which comprises the majority of new home buyers according to a Metrostudy report.
The new 2,700-3,700 sq.ft clubhouse designs are the product of rigorous internal market research. The clubhouses — which include a pool, a fitness room and a kitchen — are part of a suite of amenities with great appeal to the 55+ demographic. Epcon and its Franchise Builders sell more than a house: they're selling a community that caters to a lifestyle anchored on socializing, entertaining and fitness. Happy homeowners have generated strong word-of-mouth for Epcon for over three decades, and has helped the company and its Franchise Builders sell more than 29,000 homes since 1986.
Several clubhouses have already been built — including corporate-developed O'Kelly Chapel in Raleigh, NC, and Courtyards at Marvin in Marvin, NC. In addition, the Courtyards at Rock Creek in Ankeny, IA, developed by Epcon Franchise Builder Justin Bauer, of Midwest Development Partners who was the first to unveil the largest of the new clubhouses. A fourth clubhouse at Hidden Ravines, a corporate community in Columbus, OH, will soon be open.
Stephan George, VP Operations at Epcon's Raleigh-Durham location, reports that residents love the new 3,700 sq.ft. clubhouse at O'Kelly Chapel in Raleigh and all its associated amenities. "These clubhouses are a great value-add and selling point for an Epcon community. Our large kitchen area is a perfect place for parties and events, and the fully accessorized fitness room is getting a lot of use from our residents," George said. "Residents love how they can get together or have parties or meetings within their own neighborhood in a convenient, central location."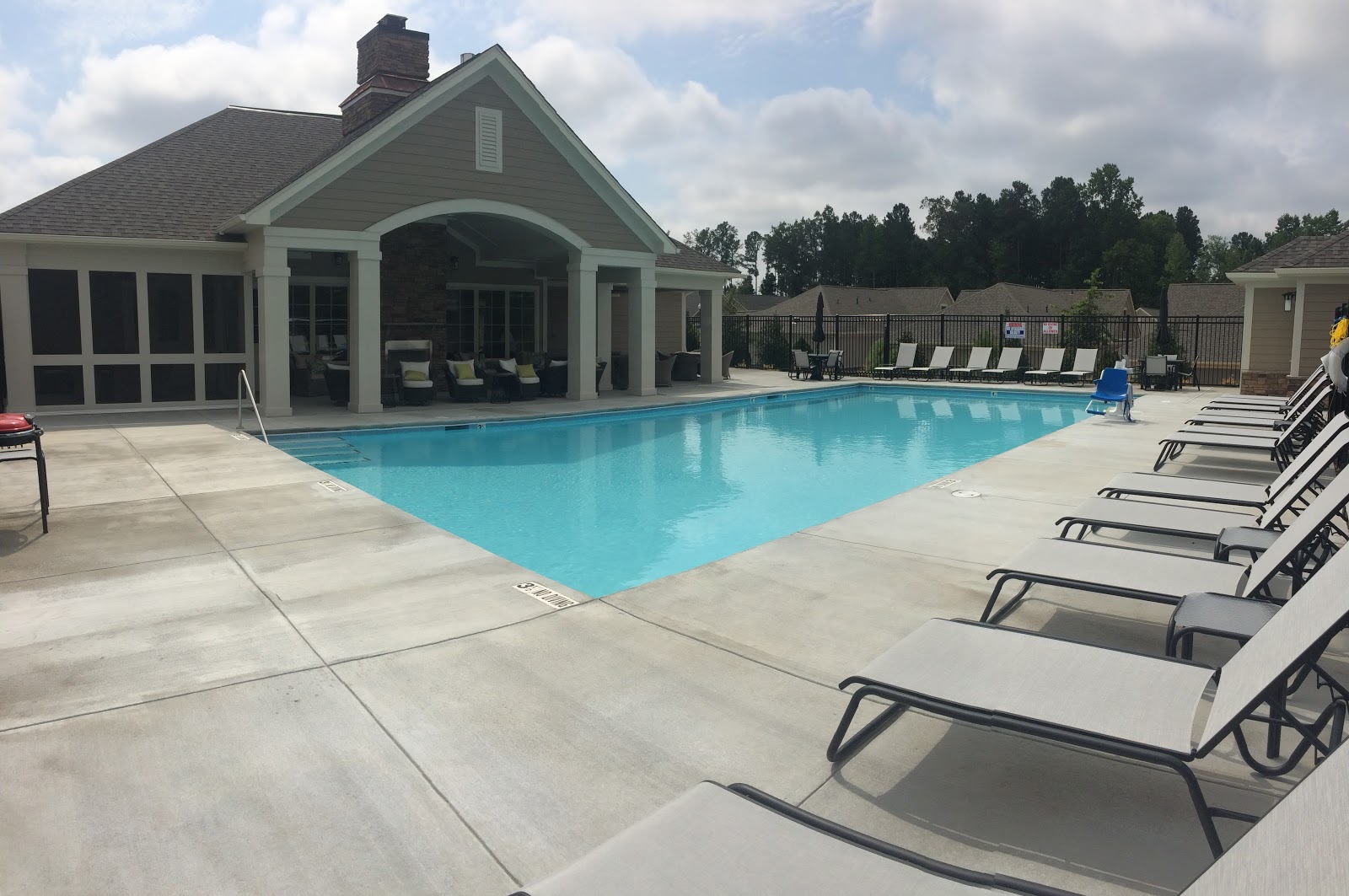 Epcon communities are the result of extensive market research to meet unmet market demand
While Epcon homes appeal to a large swath of potential home buyers, they are especially attractive to the 55+ demographic. This is good news for Epcon Franchise Builders since people 55+ in the United States not only constitute the majority of new home buyers, but are also the fastest growing population segment in the United States, at the rate of two million a year, as per Metrostudy.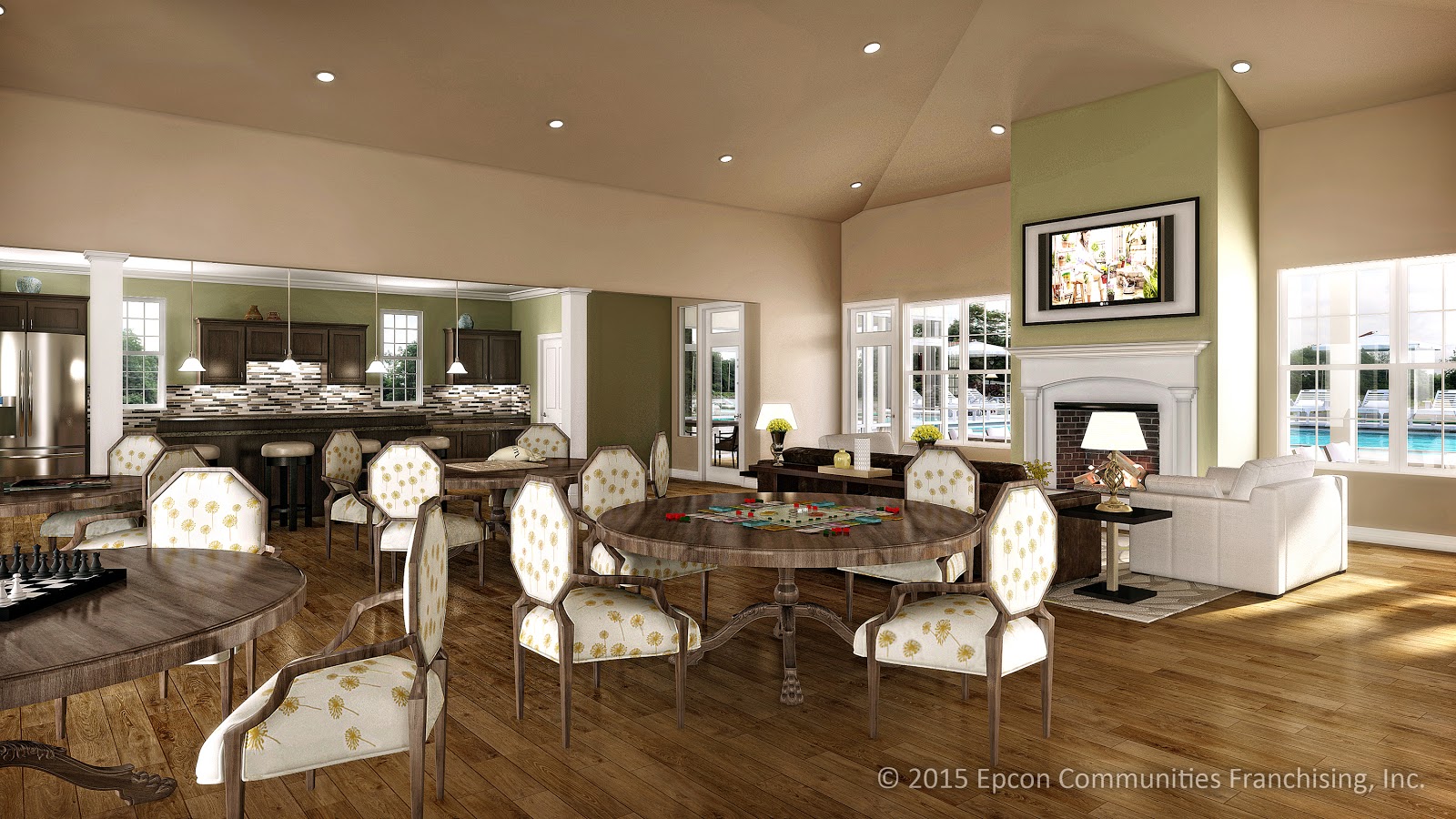 So what does this growing demographic of new home buyers look for? Internal market research shows buyers want a home that fits their active lifestyle with plenty of opportunities for entertaining, fitness and relaxing. They also want maintenance-free communities that allow them to spend their free time on leisure activities instead of burdensome chores.
This is precisely what Epcon communities offer. Many are managed by condominium associations, and the "have-to's" such as lawn care, driveway maintenance and snow removal are all taken care of so homeowners can attend to their checklist of "want-tos."
Epcon Franchise Builders leverage market research and demand
The kind of valuable market research that Epcon homes are built on is not inexpensive. Most homebuilders can't afford entire marketing departments and sales teams. Being an Epcon Franchise Builder levels the playing field for even small to medium sized homebuilders, who can leverage Epcon's 30 years of experience in homebuilding to know that the homes they're building are the ones their customers are looking to buy. Epcon has already formulated the recipe — Epcon Franchise Builders just need to follow the directions.
Given that the majority of new homebuyers are 55+ and that this demographic is the fastest growing in the United States, Epcon Franchise Builders are strongly positioned to capitalize on growing demand. Following a set formula also allows for rapid construction and turnover of homes so that precious liquid capital is not tied up in projects for longer than necessary.
The new Epcon clubhouses are one more attractive option for homebuyers and by extension, for Epcon Franchise Builders. A product of cutting-edge market research, they indicate Epcon's continued commitment to be at the forefront of the homebuilding business for years to come.
For more details about the Epcon franchise opportunity, visit www.epconfranchising.com.
Contact info
Jason Coffee
Business Development Manager
855-746-8988
Disclaimer: The offer of a franchise can only be made through the delivery of a Franchise Disclosure Document. Certain jurisdictions require registration prior to the offer or sale of a franchise. We do not offer franchises in jurisdictions where we are not registered (or exempt from registration). Epcon Communities Franchising, Inc. 500 Stonehenge Parkway, Dublin, Ohio 43017. Minnesota Franchise Registration No. F-3531.