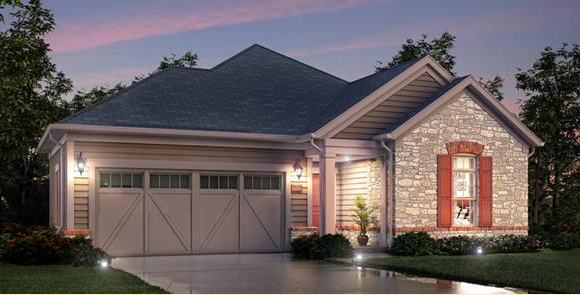 Epcon Franchise Builders have the flexibility to adapt home designs to fit regional preferences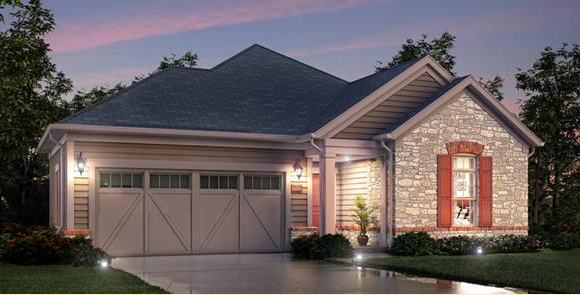 Epcon co-founders Phil Fankhauser and Ed Bacome have been integrating their love of architecture and design into Epcon homes to meet individual and community needs since we first opened our doors in 1986.
For almost three decades, we have continued to improve our designs as homeowners' tastes and desires have changed — which is one of the reasons our homes are so popular. Another reason is that we pay attention to local markets to give Epcon Franchise Builders the leeway to adapt Epcon's designs to appeal to the local marketplace.
The floor plans may be the same, but other aspects of the home can be completely different. For instance, we're not going to build a brick house in a neighborhood where people prefer stone; nor are we going to require one specific roof, since weather conditions and buyer preferences differ nationwide. We provide Epcon Franchise Builders plans that are proven, but flexible — which allows Franchise Builders the ability to provide the best version of Epcon's plans for their local community.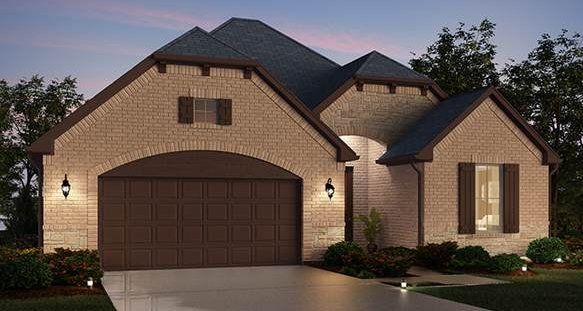 Take a look at the two houses on this page. For all intents and purposes, they are the same house. When you step inside, you'll see an open kitchen, living room, and dining room, all of which wrap around a gorgeous courtyard that provides outdoor entertaining or relaxation space.
From the outside, however, the homes look very different, because the materials and some aspects of the designs have been modified to appeal to local buyers.
"Just like our customers, every local market has different requirements and aesthetics as to what type of house will fit in with the community," Phil says. "We offer our Epcon Franchise Builders the best of both worlds: proven design concepts that are a hit with customers, and the ability to amend our concepts to suit the needs of not only the local buyer, but the local market."
Learn more about Epcon Franchising
Epcon Communities Franchising, Inc., is America's 38th-largest home builder ("2014 Builder 100," Builder Magazine, May 2015), and one of the few home building franchise companies that exist. Epcon and its Franchise Builders develop communities of ranch-style, low-maintenance homes popular with 55+ buyers — a demographic that is projected to drive new home sales in the United States for many years to come.
For in-depth details about the Epcon franchise opportunity, download our free franchise report. You can also learn more by visiting our research pages.